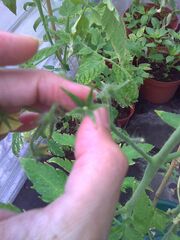 Dry set is caused by the air being too hot and dry when pollination is taking place.
Symptoms
[
]
Growth of the fruit ceases when it reaches the size of a match-head.
Treatment
[
]
None.
Prevention
[
]
Spray the plants daily with water in the morning or evening.